Heating Oil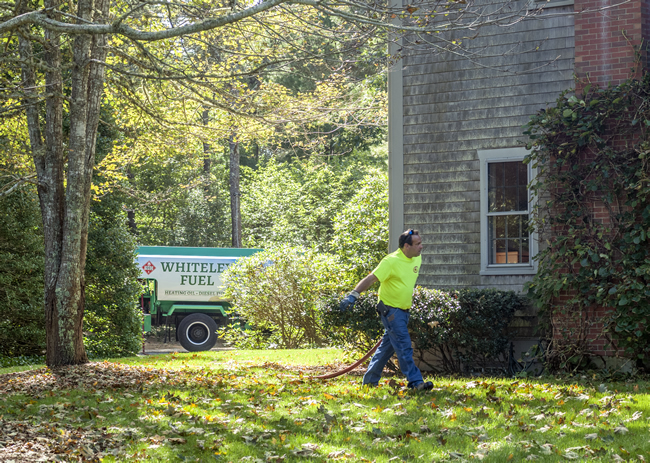 Pricing Program
Pricing Program 2016\2017 - Please call our office for more information.

Open an Account - PDF

Whiteley Fuel Oil delivers premium quality home heating oil to your home on a scheduled basis.  Our Automatic Delivery Service is convenient and dependable, factoring in your home usage into our degree day computer which is monitored daily, ensuring peace of mind. Whiteley serves all towns from Sandwich to Wellfleet.

Whiteley Fuel Oil delivers Bioheat® fuel, treated with a premium additive package that promotes high performance while cleaning your equipment from the inside and keeping it clean. Made by blending low-sulfur heating oil with renewable biodiesel, Bioheat® fuel helps keep our neighborhoods cleaner and greener by reducing pollution and actually improving heating system efficiency.

Whiteley Fuel Oil does deliver to call in customers.  If you as a customer desire to order your home heating oil on a call basis,Whiteley Fuel Oil will do so in a timely manner that suits your needs.  

Whiteley Fuel Oil services large and small commercial accounts, whether your business has one large building or multiple buildings. We deliver to warehouses and greenhouses; to the small store fronts on the Main Streets of Cape Cod and to the worship centers who have faith that Whiteley Fuel Oil will keep delivering with our renowned warm, friendly service and attention to detail.