About Us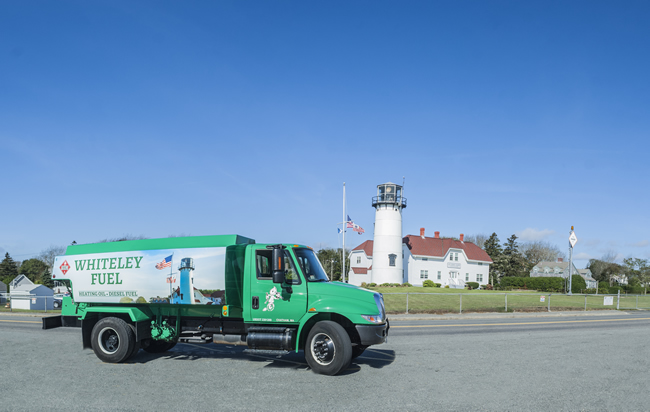 Whiteley Fuel Oil Company is a Chatham, MA full service fuel oil company located on the "Elbow" of Cape Cod.  Whiteley has always been and continues to be a family owned and operated business. Previous owners Tom Whiteley and Bill Brennan served the Chatham community for many years and Whiteley Fuel Oil benefited greatly from this experience and knowledge.  In 2011, Whiteley joined the Noonan Energy family. Noonan, itself a 5th generation family owned business founded in 1890 based in Western Massachusetts, saw the opportunity to grow outside its regular market area and knew Whiteley to be a well-run business that would integrate nicely into the Noonan family. Chairman and Orleans resident Ed Noonan and President Ted Noonan come from a long line of businessmen and have developed Noonan Energy into the most recognizable name in Western Massachusetts for quality home comfort. They knew that pairing with Whiteley would allow this company to continue to provide the exceptional service it has been known for throughout Cape Cod. Whiteley pairs its own fuel storage facility with a modern fleet of delivery trucks and an offering of premium products: quality home heating oil, kerosene, premium low sulfur diesels, and gasoline. Simply put Whiteley Fuel Oil Company is the standard to beat on Cape Cod.

Our sister company W. Vernon Whiteley Plumbing and Heating is a trusted industry leader on Cape Cod coordinating for our customers oil burner service, service contracts and installations of "cutting edge" plumbing, heating and air conditioning products. A new boiler, furnace, or oil burner will greatly improve your efficiency. A Service Protection Contract will ensure service when you need it. Please call 508-945-1100 for all of your service needs.

"Diesel Delivered Cape Cod" delivers premium products on site to the marine, construction, and trucking professionals of Cape Cod who demand high quality products and dependable service.

Whiteley Fuel Oil Company proudly operates the marine fueling concessions at the Historic Chatham Fish Pier and The Scenic Rock Harbor in Orleans. Both locations providing fuel and oil to the commercial fishing boats that define true Cape Cod. In season schedules accommodate our customers fueling needs.